The Clerk's Letter
Passing the Torch of Public Service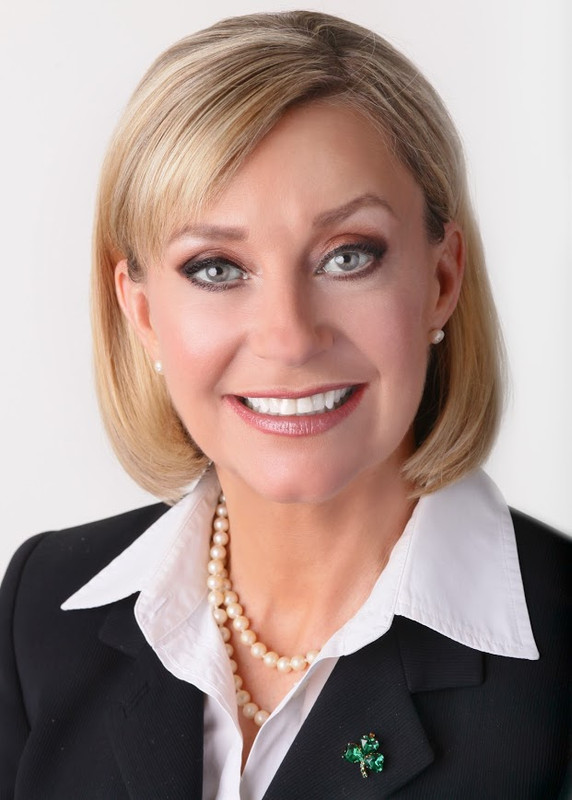 As fall transitions into winter, many of our longest-serving Deputy Clerks are making the transition from public service to retirement. In this issue we say goodbye to several retiring staff members with nearly a century of combined experience providing timely, accurate and courteous service to Franklin County through their work with the Clerk of Courts' Office. We celebrate their service and wish them luck on this next phase of their lives.
But with transition comes opportunity — our office has many positions available now in a variety of roles for the next crop of dedicated public servants. If you or someone you know is ready to take a step into public service as part of our team, then I encourage you to review and share the job listings in this issue and consider applying.
If you do, know that we pride ourselves on a commitment to professionalism and customer service in the Clerk's Office, and we continuously strive to improve and reinforce these ideals in our daily work. The tips for maintaining professionalism provided in this newsletter are valuable for all of us to review, and I hope you'll take a moment to read and share among your colleagues.
Finally, as we salute those leaving us through retirement, I want to thank my entire staff of Deputy Clerks for their dutiful efforts and high level of service. I'm proud to work with you in serving the people of Franklin County.

Long-Serving Deputy Clerks Retire from Public Service
Amazing people make the Clerk of Courts' Office work, and three of those amazing people are leaving their lives of public service behind and stepping into retirement. We said goodbye to them in a variety of ways, but their years of dedication were in support of a single mission — providing timely, accurate and courteous service to customers in our Legal Divisions.
Frank Neff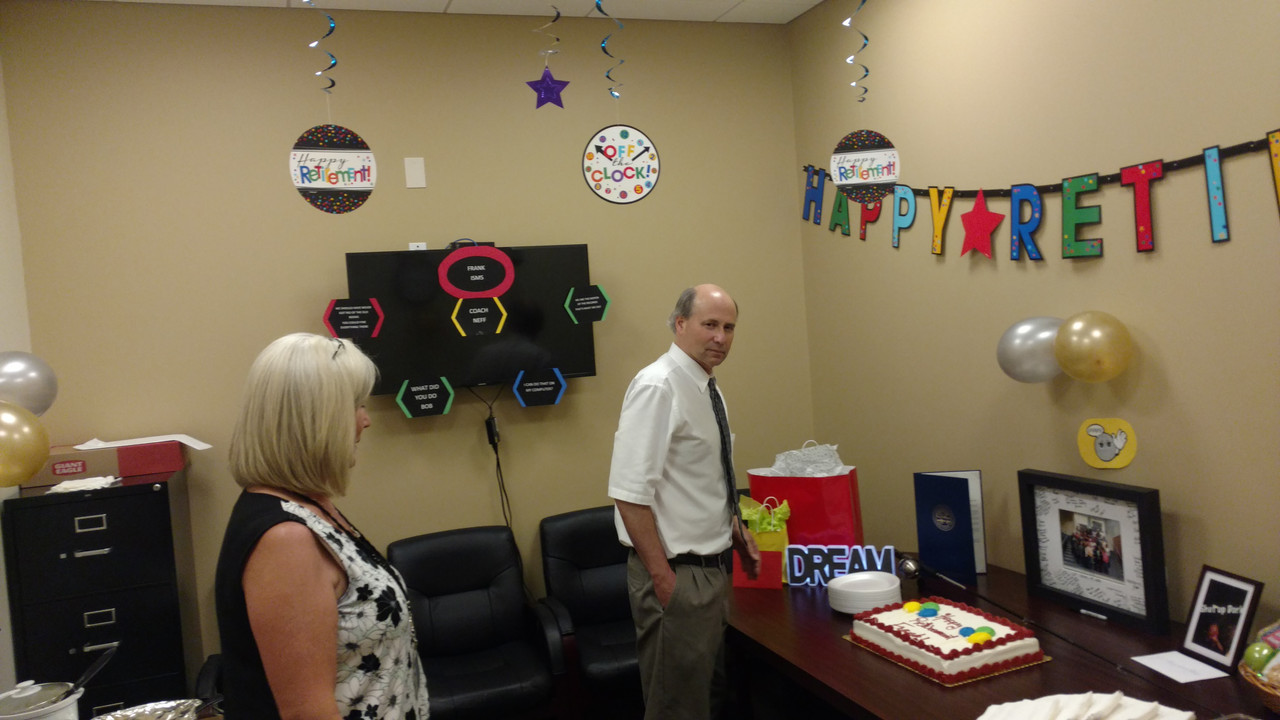 Frank served for three decades in the Franklin County Clerk of Courts' General Division, beginning in 1988. According to General Division Manager Maria Belak, "Frank has earned endless appreciation and well-derserved retirement, and while his absence will leave a tremendous vacancy in the [Clerk's Office], his contribtutions to the Record's Division will continue to be felt for many years to come."
Wayne Crabtree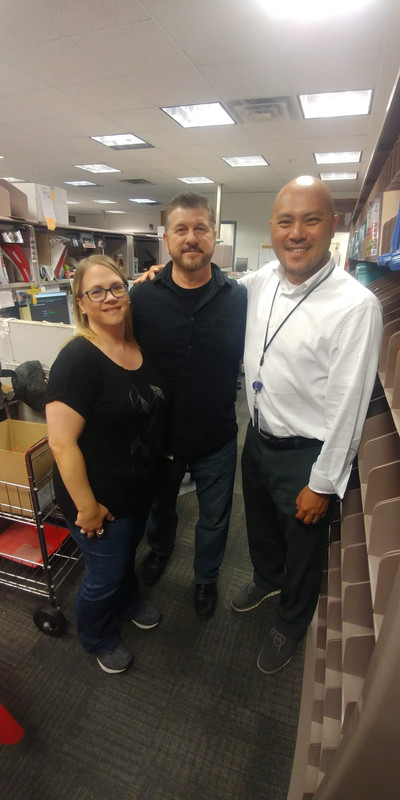 Wayne also served the people of Franklin County for 30 years, all spent serving in our Juvenile Division. "[Wayne]'s contributions at the Franklin County Clerk of Courts' Office have reflected well on the community, helped other employees to be the best that they can be, and have truly made Central Ohio a better place to live," said Juvenile and Domestic Relations Division Manager Torrey Taylor.
Craig Pearce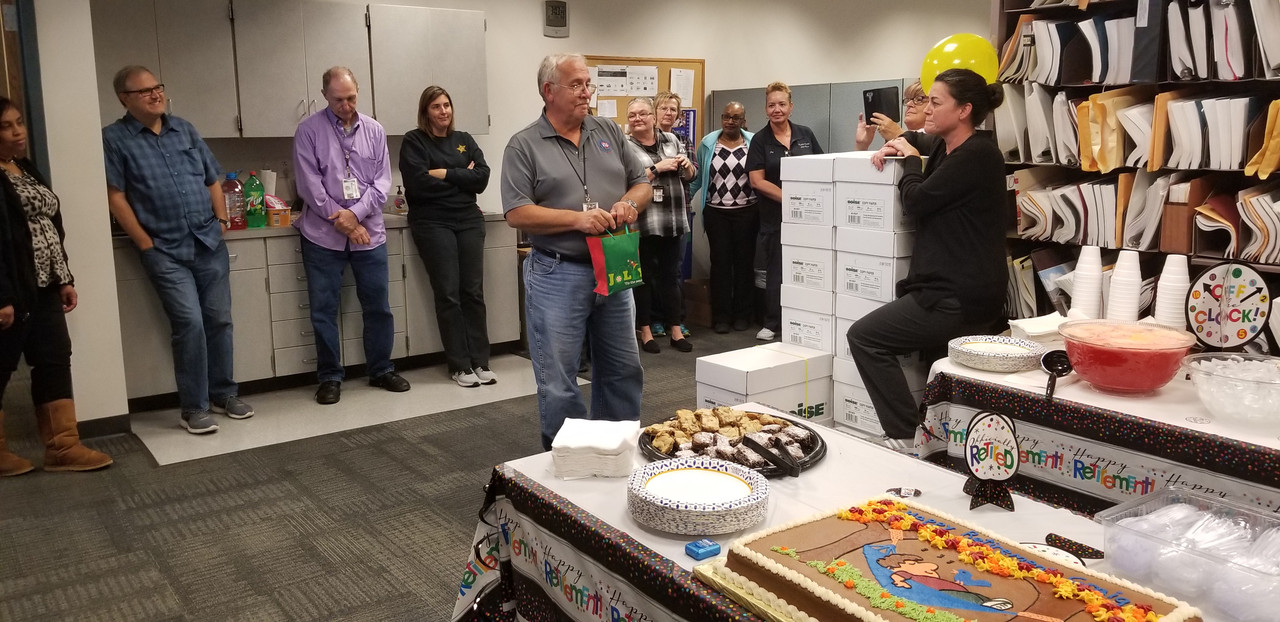 Craig spent 25 years in service to the public, including the last 17 as Manager of the Domestic Relations Division. According to the Domestic Relations Division Assistant Manager Debra Buechner, "Craig is a faithful and dedicated, hard-working county employee [and is] well-known among the Franklin County Courts staff and management, and has earned not only their respect but also the respect of his coworkers for his knowledge, efficiency and excellent sense of humor."
With nearly a century of expertise and experience, these three Deputy Clerks leave behind a lasting legacy of service and dedication to their work and to the people of Franklin County. We wish them the best in retirement, honor their years of public service and congratulate them on a job well done.
Timely, accurate, courteous: Tips for Maintaining Professionalism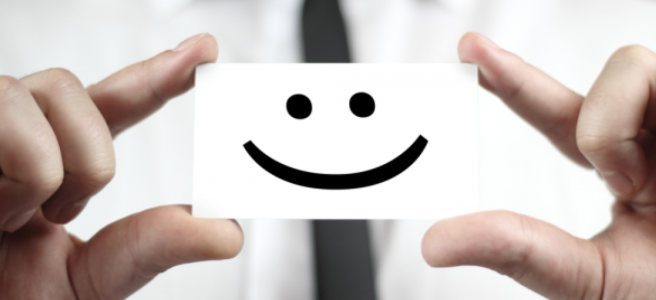 As a government agency within the justice system tasked with serving the public daily, professionalism is paramount for those working in the Clerk's Office. While we all know our duty of "timely, accurate and courteous service," it is important to refresh our efforts to create a professional work environment for ourselves and our coworkers. Please take a moment to review these tips for maintaining professionalism in the workplace from LiveCareer.com.
1. Respect office policies
2. Treat public property with care and respect
3. Be organized
4. Be punctual
5. Be dependable
6. Be an expert at your job
7. Communicate effectively
8. Be intellectually honest
9. Avoid office politics and gossip
10. Dress for success
11. Maintain a positive attitude
Read more about how to use these strategies in your daily work.
On the Record: The Dispatch Visits the General Division
The Deputy Clerks in our General Division played host to reporters and photographers from the Columbus Dispatch as they observed our office's role in processing warrants. Their research is set to be part of a special Dispatch report on the topic of outstanding warrants nationwide.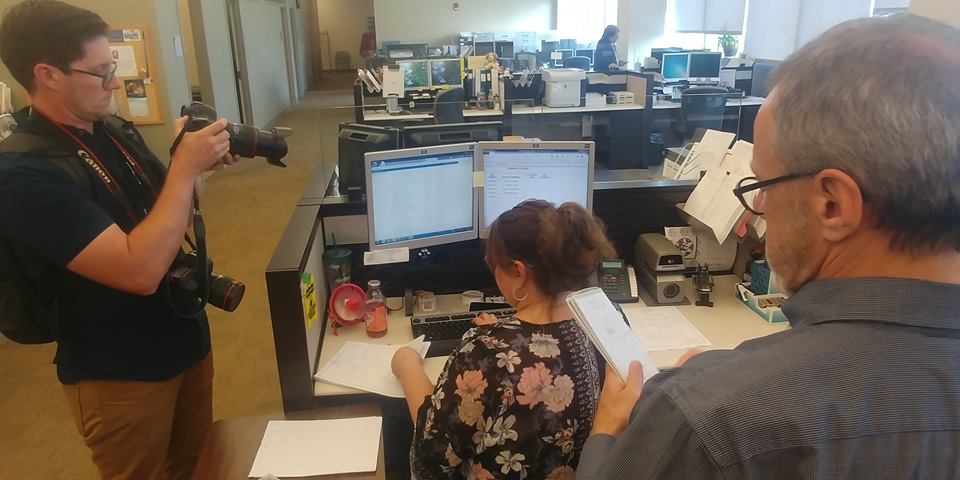 General Division Manager Maria Belak and Deputy Clerk April Bryson walked the reporters through our process, which includes physically escorting finalized warrants to the Sheriff's Office each day. Keep your eyes open for our Deputy Clerks in the pages of the Dispatch and on Dispatch.com!
#NeverForget: Clerk Joins Local Leaders for 9/11 Rememberance Ceremony
On September 11, 2001, nearly 3,000 people lost their lives in one of the most tragic events in our nation's history. Seventeen years later, local leaders from Franklin County, Columbus and the State of Ohio, including Clerk O'Shaughnessy, gathered on the City Hall Commons to pay respect to the victims and recgonize the men and women who made the ultimate sacrifice trying to save others.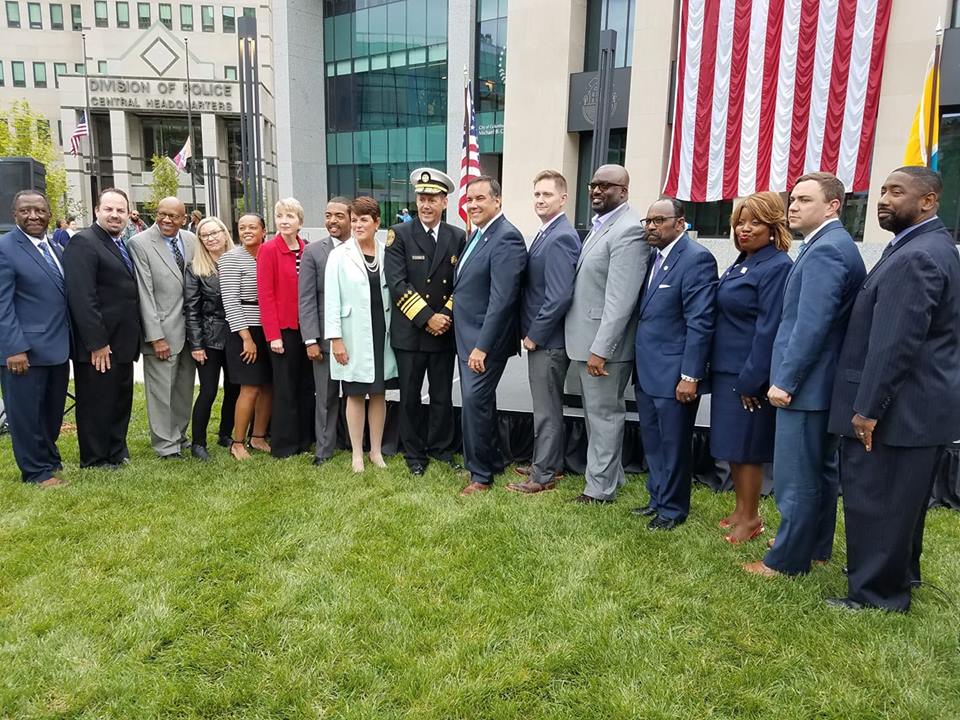 "Today I join local leaders and all Americans in remembering and honoring the victims and brave first responders who lost their lives on September 11, 2001," Clerk O'Shaughnessy said.
The Clerk's Office Presents: e-Filing Instruction at the Law Library
Earlier this quarter our very own Operations Performance Manager Melissa Peoples took the podium to present an e-Filing tutorial before a packed house of lawyers and other legal professionals. The Clerk's Office was invited to present as part of the Franklin County Law Library's Brown Bag Lunch Series.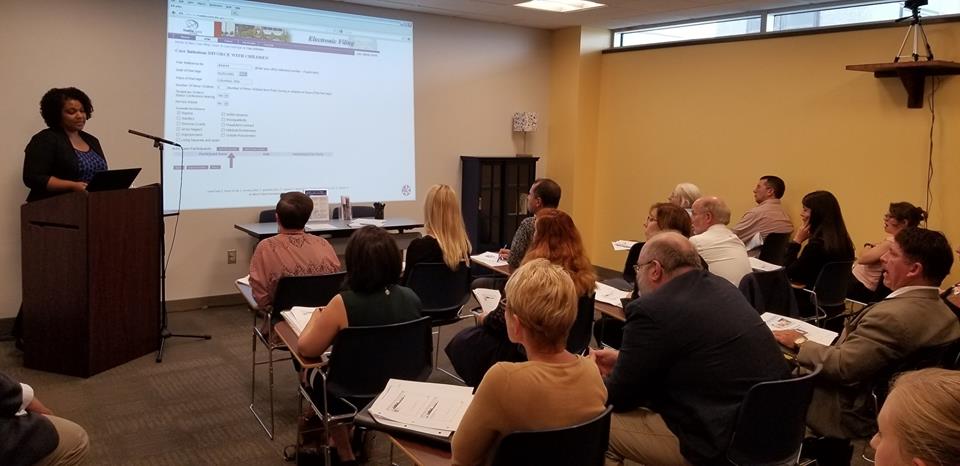 If you are interested in scheduling an e-Filing presentation for your firm or legal organization, you can reach us at franklincountyclerk@franklincountyohio.gov.
On Campus: Spreading the Word about our Passport Services
We've been busy spreading the message about our no-appointment passport services with the community, including colleges and universities in Franklin County. Our first stop this quarter was The Ohio State University, where we passed out free passport photo vouchers to students attending the Education Abroad Expo.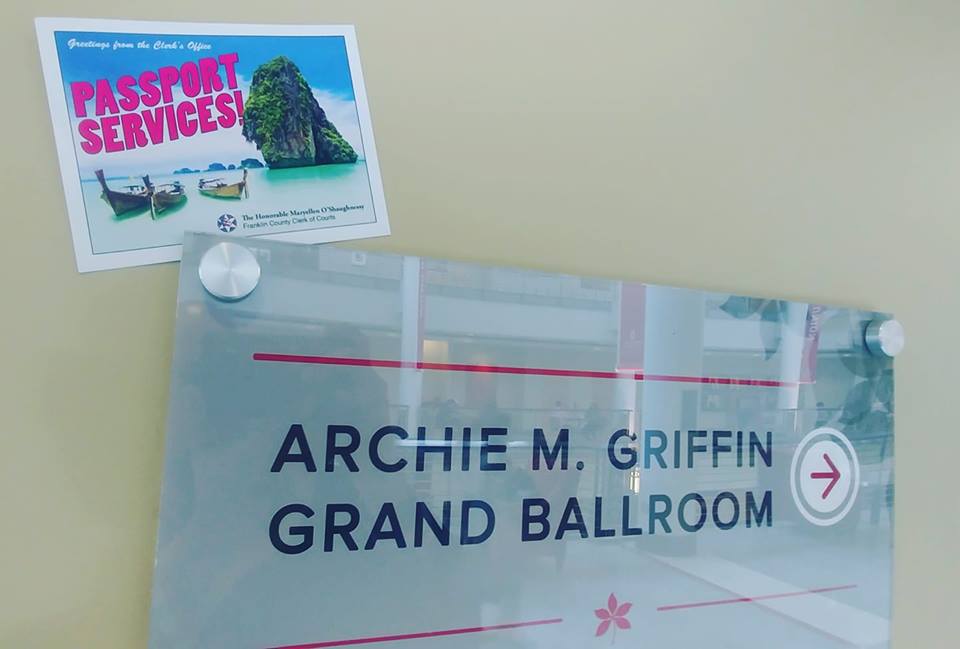 Next up was Ohio Dominican University as well as Capital University, where we informed first-time passport applicants about the process, requirements and fees.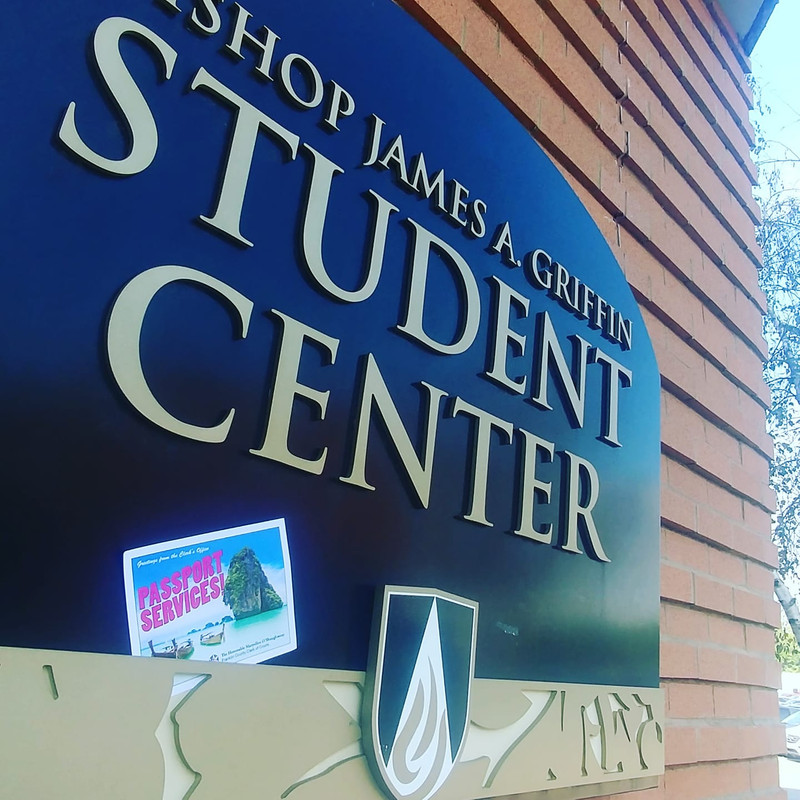 Now they're ready to embark on adventures in international education! For more information about the Clerk's passport services, visit clerk.franklincountyohio.gov/passports.
TAC in Action
Here's a sample of some of the outstanding feedback our staff received this quarter:
"I had an excellent experience with Tania and Theresa (the guard), they were very prompt and friendly and made sure they helped me every step. They deserve recognition." —Travis W., recent Auto Title West customer
"I wanted to say how great it is coming in and working with Debbie Bishop. This is the second time I've had her and she is the most pleasant, knowledgable person that I've worked with. Her customer service is excellent." —Natahsa C., recent Auto Title West customer
"Barry helped us tremendously. This office is the best!" —Howard H., recent Auto Title North customer
"I came in with multiple needs today. Barry was the clerk who genuinely helped me. He couldn't have been more kind. He made each step so easy. His customer service skills were outstanding. Clone him if you can!" —Linda B., recent Auto Title North customer