The Clerk's Letter
Outreach Events: Sharing our Services with the Community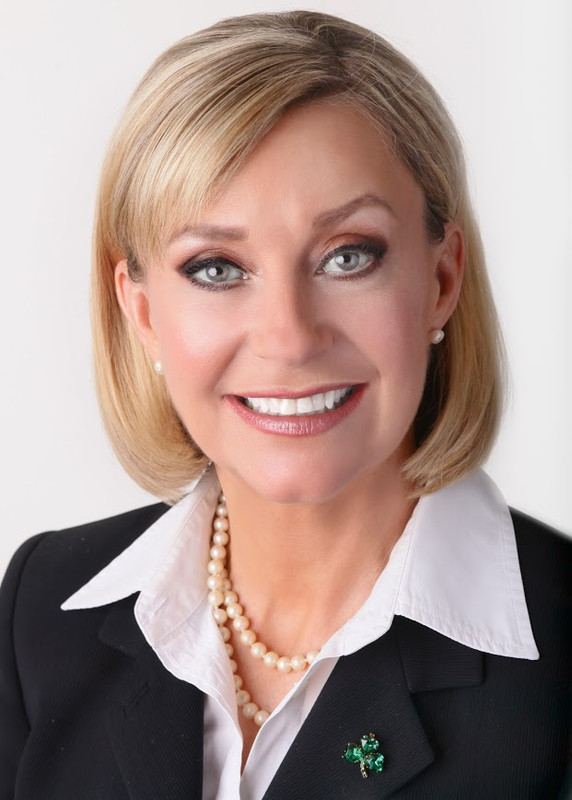 With more than a dozen locations spread throughout Franklin County, my Deputy Clerks meet many residents for a number of service-related reasons. Whether transacting an auto title, accepting a passport application, receiving a restitution payment in a legal matter, or simply handling a case filing, my staff manages and fulfills a variety of assignments required of this office.
To best serve individuals who need to know what those services are, my office has and continues to schedule visits at a number of community based events. At these events, we provide information on "What We Do" to many county residents. Examples of most recent community outreach activity and appearances by communications' staff include:
Neighborhood Pride, a week long City of Columbus hosted event, held in the Hilltop area. An upcoming Neighborhood Pride to be scheduled in Linden will take place later in October;
Informal Value Review meetings, hosted and led by the County Auditor. Events were held in Hilliard, New Albany, Grove City, NE Columbus/Schrock Road area, and Dublin. Our information table included "What We Do" information sheets and promotional pens encouraging participation in our social media work;
Southside Kids' Expo/Reeb Center;
Two Study Abroad Fairs: the perennial event at The Ohio State University and an inaugural event at Ohio Dominican University; and
The ever popular Capital University Paralegal Class, led by Mindy Schaeffer, Capital University law instructor and former President of Paralegal Association of Central Ohio.
New programs that will enhance and expand our efforts to tell others "What We Do" include developing special Public Service Announcements (PSA). This PSA project will feature the voices of local and national celebrities and bring attention to the services we provide through our One-Stop-Passport-Shop.
The work of my office and services managed by my Deputy Clerks provide valuable assets to many residents in this county. Those audiences who reside here add to the value and diversity of this county. Read the actual articles within this e-newsletter to find out more details about our community outreach work, and how we can be a part of your neighborhood's event or community activity.

Auto Title
Countywide Outreach at the Auditor's Reappraisals
Franklin County's overarching message promotes "Where Government Works." Our office takes this message seriously and often works collaboratively with many of our county colleagues. During the recent Informal Value Review meetings, hosted by the County Auditor, our office distributed information alongside other county offices and agencies. Collectively, information got in front of nearly 10,000 individuals and corporate property owners who attended the Auditor's meetings held at various sites throughout Franklin County.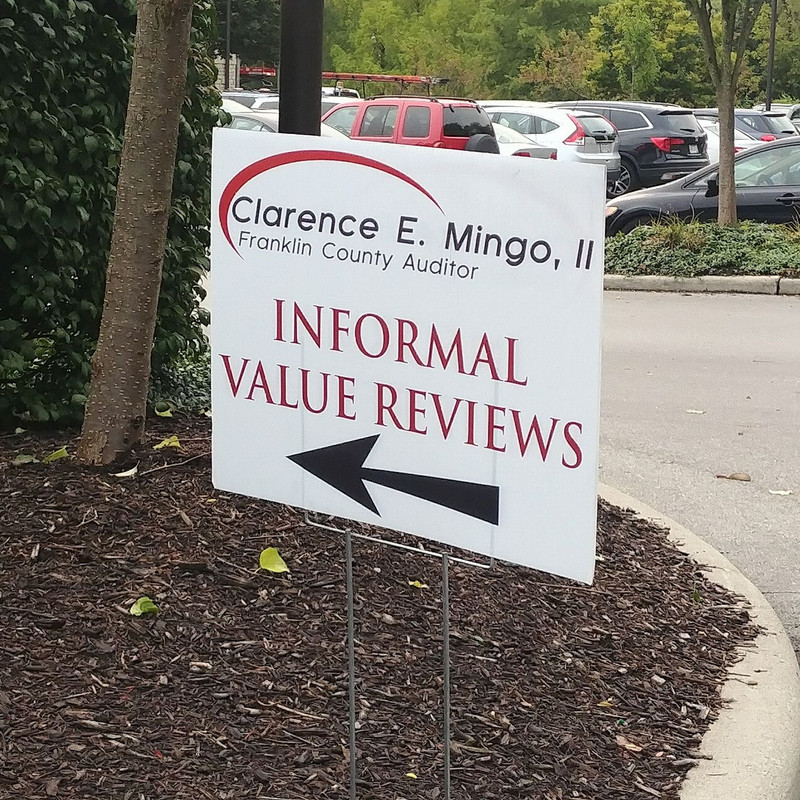 Each site featured a table to promote county information above and beyond the Auditor's own, and we took the opportunity to share our "What We Do" informational sheets, pass out our new Clerk of Courts stylus pens, and encourage attendees to follow us on social media for news and information related to our office.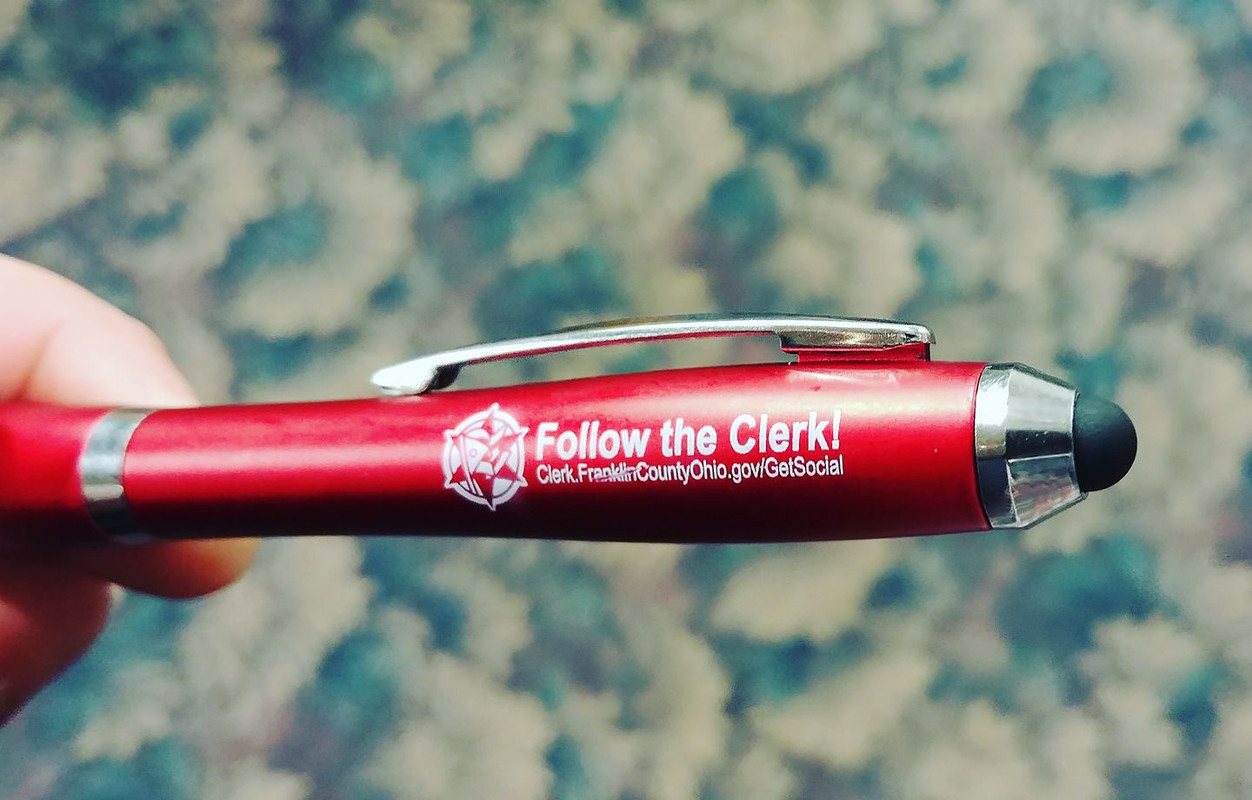 Multiple events were held each week during the month of September, with meetings based in New Albany, Dublin, Grove City, Groveport, Hilliard, North Columbus, South Columbus, and finally downtown at the Franklin County government building.
We would like to extend a big thank-you to the Franklin County Auditor's office for allowing us to participate, as well as an invitation to other agencies and organizations interested in having a representative from our office take part in your community outreach event. Contact us at franklincountyclerk@franklincountyohio.gov for more details!
Wheels up! Clerk's office on the road again
Our community outreach team has been busy traveling to neighborhoods throughout Columbus sharing the good work of our office and the services we provide.
First it was the South Side Kid's Expo, hosted by the City of Columbus Department of Neighborhoods, where children from youth organizations and the general public received free bicycle safety helmets and learned about local government agencies.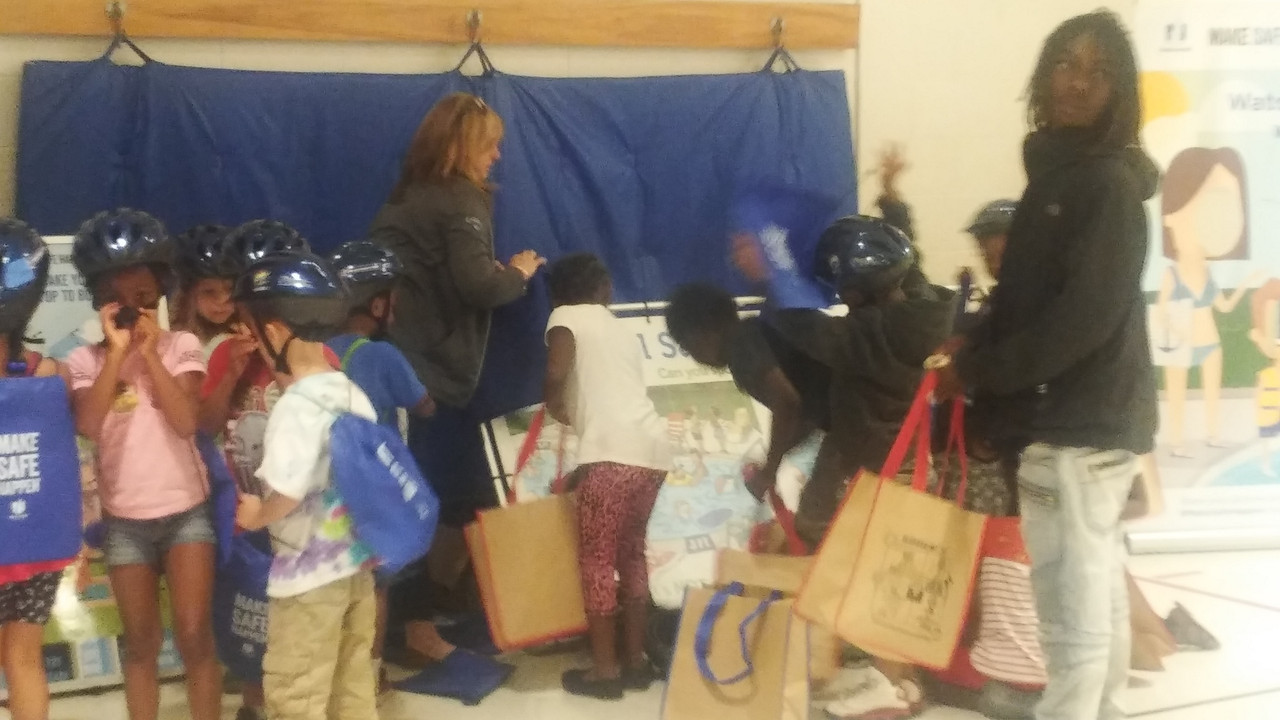 Next up was Neighborhood Pride in Hilltop, where we spent the week distributing pens, nail files, and valuable information to local residents and community leaders.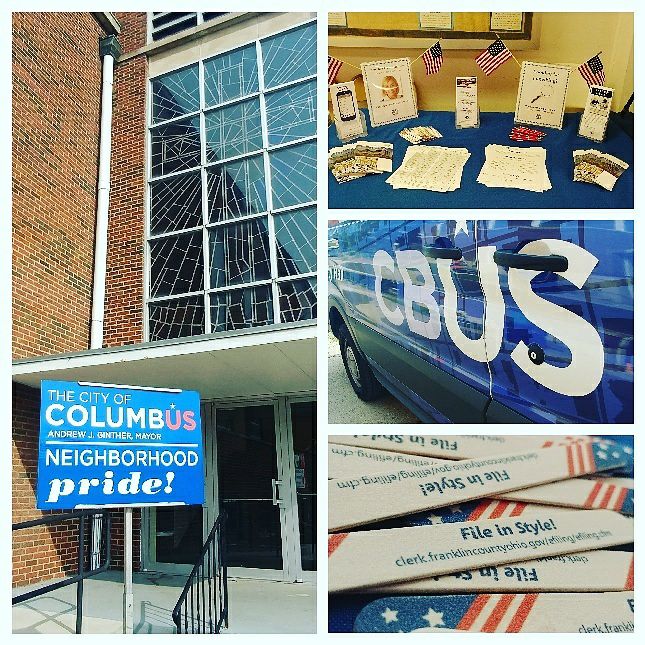 We're not stopping yet: We'll be onsite at another Neighborhood Pride event coming up in South Linden later this month, so stay tuned for more road trippin' from the Clerk of Courts' office!
Did You Know? Annual Clerk of Courts Stats and Facts Available Online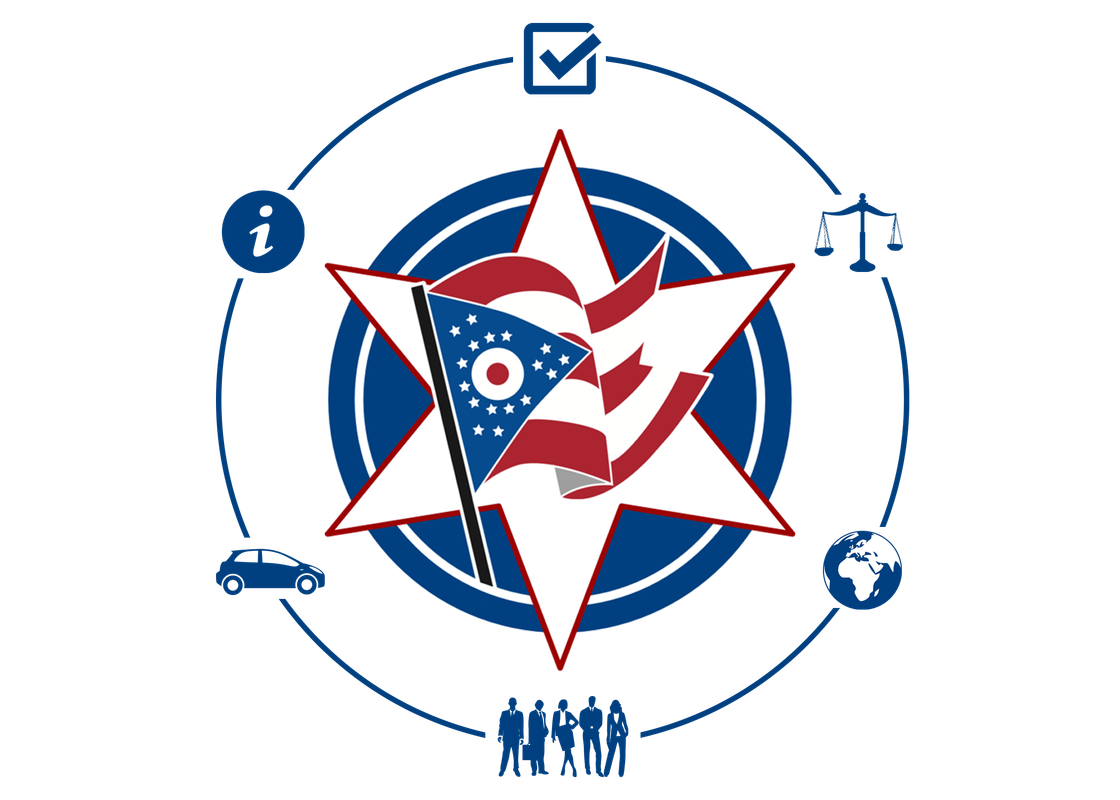 Did you know these facts about our office?
We processed 570,425 auto titles last year (average wait time: under 10 minutes).
Our legal divisions processed 91,086 new cases filed in the Court of Common Pleas in 2016.
Combined, our Deputy Clerks achieved 99.999 percent cash-handling accuracy for the ninth consecutive year.
These are just a few of the stats and figures available in our annual report, which provides detailed financial and business information about the work we do in the Clerk of Courts' office. View the full report for printable fact sheets, staff bios and more.
Legal Divisions
"Coping with Court"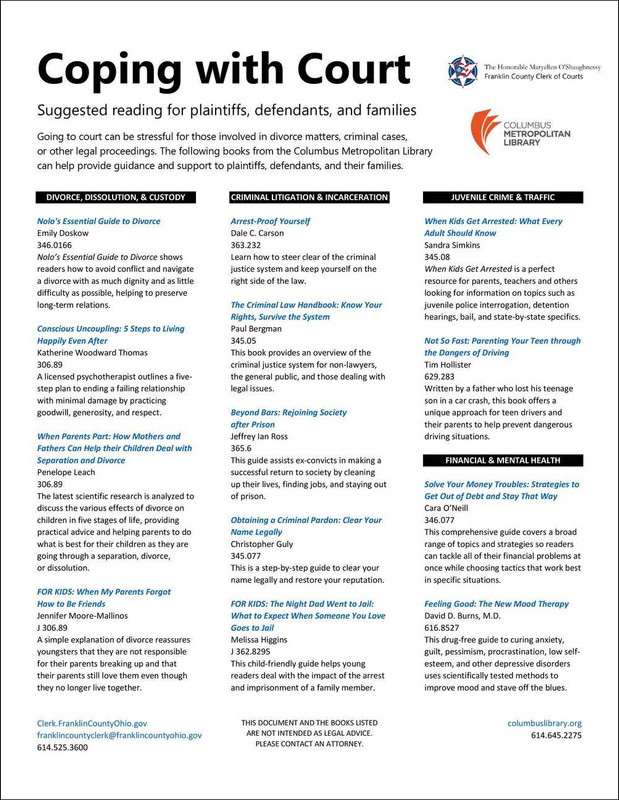 The Franklin County Clerk of Courts' office recently released "Coping with Court: Suggested Reading for Plaintiffs, Defendants, and Families," a reading list designed to offer support for those struggling through personal issues due to court-related stress.
The reading list features 13 titles across four categories, each focused on personal aspects of the court process such as maintaining healthy co-parenting relationships during a divorce, preparing for life after a criminal conviction or incarceration, and adopting positive financial and mental health habits. Books can be checked out online or onsite from the Columbus Metropolitan Library.
"It's important not to lose sight of the mental and emotional impacts associated with criminal prosecution, domestic proceedings, and other stressful legal matters, not only for those appearing in court but for their families as well," said Clerk O'Shaughnessy.
"Coping with Court" is now available online, as a handout in each of the Clerk's five legal divisions, and near courtroom waiting areas.
*Please note: The reading list and the titles listed therein are not intended as legal advice. The Franklin County Clerk of Courts' office is prohibited by law from providing legal advice of any kind.
Passport to Education: Study Abroad Outreach
Recently, the Clerk of Courts' office teamed up with two local universities to provide free passport photo vouchers to students interested in studying abroad. First up was The Ohio State University Education Abroad Expo, where hundreds of students dropped by to learn about studying and learning in exotic places around the world. In addition to the vouchers, we were on-hand to help them along their way with information about obtaining a passport in our One-Stop Passport Shop (and a funny photo or two)!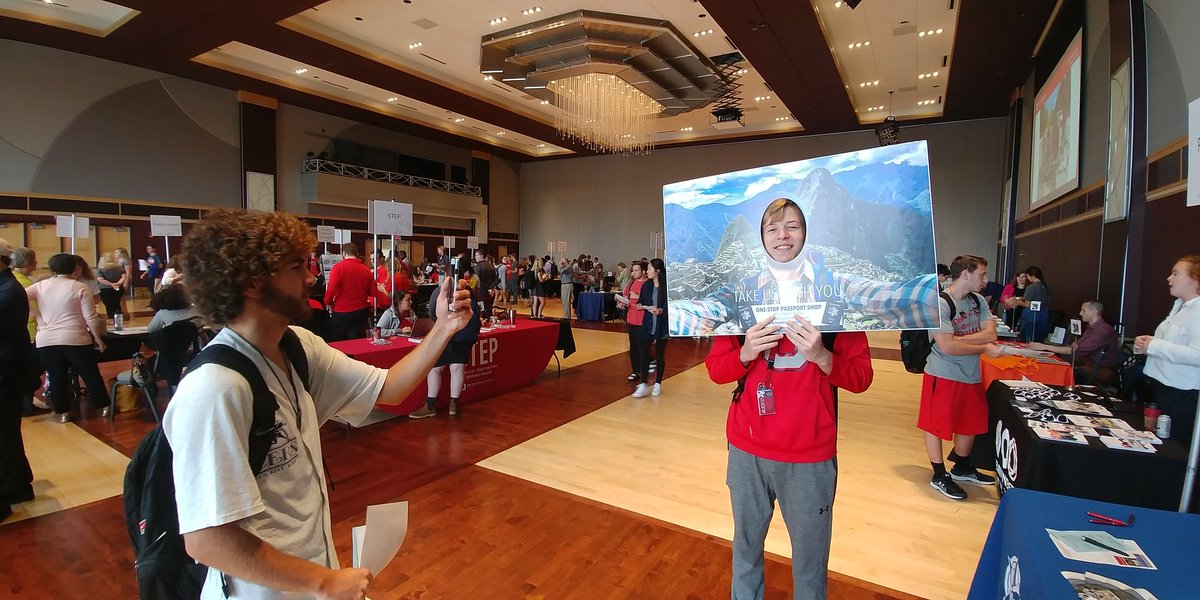 Next we set our sights on Old Dominion University's Study Abroad Fair, passing out pens, distributing pamphlets about our office and the services we offer, and sharing free passport photo vouchers (and yes, more funny pictures).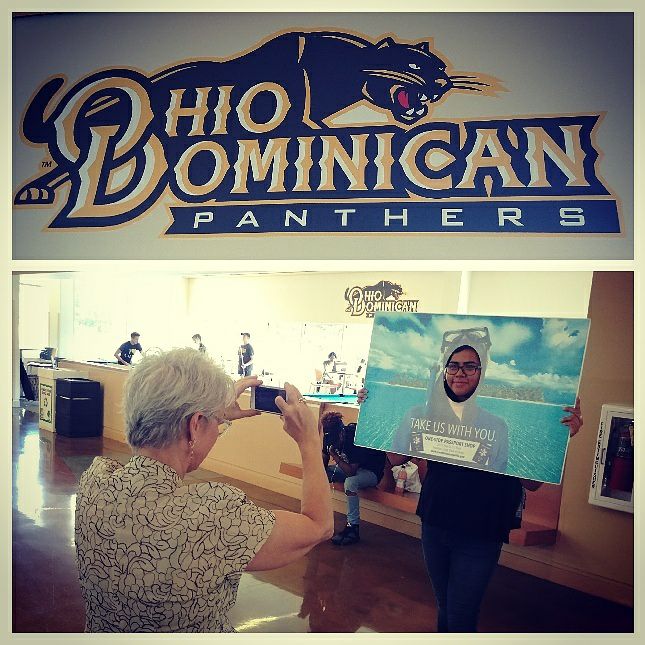 We had so much fun that we plan to visit more local universities in the future! If you'd like us to participate in your event, contact us at franklincountyclerk@franklincountyohio.gov, or visit our website for more passport information.
Paralegal Students Get Acquainted with the Clerk's Office
While lawyers represent and litigate on behalf of their clients, paralegals are often the ones tasked with e-Filing cases online through our Clerk of Courts website. We recently had the privilege of presenting some e-Filing tips and tricks for a class of paralegals currently studying at Capital University Law School in downtown Columbus.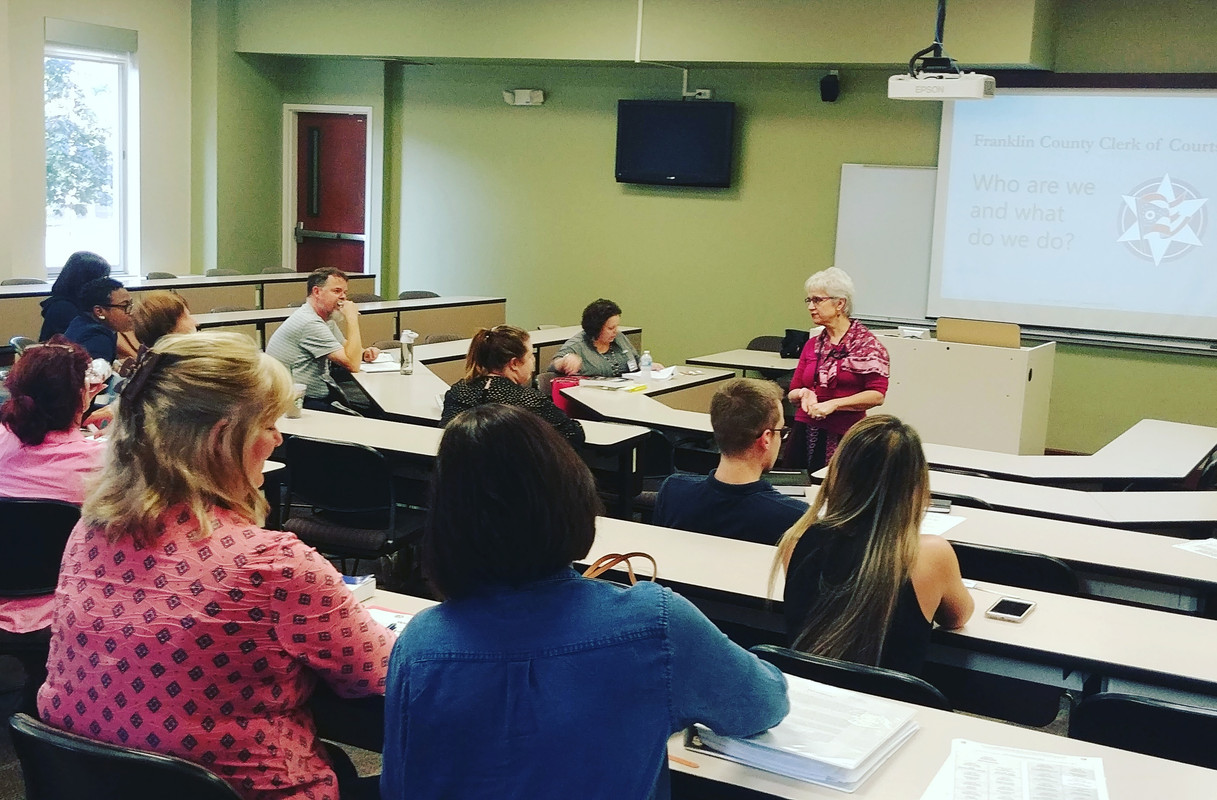 A big thank-you goes out to instructor and former PACO president Mindy Schaeffer for inviting us to speak with her class! If you would like a presentation on e-Filing for your class, law firm or organization, you can reach us at franklincountyclerk@franklincountyohio.gov.
TAC in ACTion
Accolades and Acknowledgments: TAC in ACTion
Here's a sample of some of the outstanding feedback our staff received this quarter:
"I must applaud Mark Jenkins on his diligence in helping me through the ordeal. I highly recommend him. He is knowledgeable and has the heart for helping people in difficult situations. Thanks Mark, Please thank Jack on my behalf as well."
—Narimau C., via comment card
"Richard and Jack, very professional and helpful. Great experience, good example of my tax money at work."
—Michael A., via comment card
"I was so pleased with the efficient facility and processes in your Auto Title East office. I had a complex matter but had no wait, was comfortable, and had full resolution by Vanessa. Thanks to you and your expert staff!"
—William P., via comment card
"Barry was very helpful and courteous as well as patient helping me to get a title transferred for an estate! Thank you Barry, you are invaluable!"
—Teri B., via comment card
"Barry did an exceptional job handling my case. He went above and beyond his call of duty. He was extremely kind, generous and helpful. I truly appreciated his thoughtfulness and willingness to do whatever was necessary to help me and my situation. He is invaluable, and he deserve a promotion and a healthy raise. He mad this experience unforgettable and most positive. Thank you Barry! God Bless you and your family."
—Michele G., via comment card
"I can not say enough good things about the person who helped me. Sheila was amazing and made the experience smooth and with less stress as possible. I am sure they get yelled at by confused and angry customers all the time, and her patience and helpfulness was beyond amazing."
—Alex T., via email
"I visited Auto Title West to transfer title to a car to my daughter. OMG, if only all government offices were like this one. Professional, gregarious people doing things in an excellent way. Thanks!"
—Jim J., via email
"Maryellen, I wanted to share a very good experience we had at your office. My wife and I had to apply for passports and we met Mindy at your counter. She could not have been more helpful, friendly and efficient. Service to the public is what our offices are about and she exemplified that."
—Joe Testa, Tax Commissioner, State of Ohio , via email